Last December, on a trip to the beach with Matt, I sat by myself on a small sand dune texting my buddy Chris. We had talked about a destination race - one that we were both up for but needed a little boost from the other to bite the bullet on. We had thrown around a few places: Brazil, Hawaii, Vietnam... All were places that sounded cool but didn't catch our eye. It wasn't until Chris found Calgary (and threw out that Banff was only 2 hours away) that I was sold!
So on that sand dune, while Matt was surfing, I signed up for my next 70.3: Calgary. I had high hopes of training and, knowing that it was a summer race, I figured I'd be well into triathlon training so we'd both be in shape.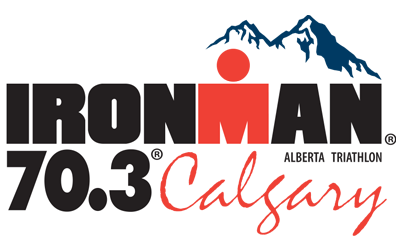 I booked my flight a few weeks after, and the rest was history. In June, I did my
annual bike ride down the coast of California.
The ride was a little harder given that my bike wasn't fit properly (the seat needed to be adjusted) and I was both out of shape and a little "fluffier". My age had finally caught up to me and my knees were suffering. A half didn't seem possible! Still, Chris and I were planning to make it work. We purchased bike boxes (awesome but expensive) and mapped out our journey: flights in and out of Canada, hotel stays, and packing lists.
By July the realization hit (maybe me more than Chris) that we were truly unprepared. Chris had a cool scar on his head that hadn't healed all the way and me - well, I hadn't gone swimming since my prior Half-Ironman... In December.
Still, we trudged on through and in the weeks leading up to the race, we met up for some training rides. By the time August rolled around, we were as ready as we could be. Chris and I took apart our bikes and set a schedule to meet each other in Canada!
FRIDAY
I arrived Friday afternoon despite a morning flight out of LAX. Matt and I had gone to the beach prior in an attempt to relax a little before taking off. Upon my arrival, however, I knew that I wanted Canada to be where I would spend my last living days!
The airport and was not in the least bit congested, and everything was so efficient. My luggage and my bike box were waiting for me in the pick up area and as soon as I walked out of TSA's reach, Dylan and Chris were waiting to welcome me with open arms!
Dylan even made an awesome welcome sign, so I told him I had to take a photo of it to chronicle my trip accurately.
We rolled all four of my bags (yes, four!) to the car and headed over to the hotel. Chris started to reassemble my bike while I registered for the race. I got my swim cap and my bib and some time to purchase new jersey!
We biked over to Canada's version of REI, MEC, to ensure that everything worked, and then headed over to the athlete orientation before driving to an Asian restaurant for dinner. It's just saying that Asian food in Canada is definitely not the Asian food you can find in the 626, but it was pretty good.
Chris and I had been checking the weather relentlessly in the weeks leading up to our trip, and it had gone from great weather to slight rain to thunderstorms for race day. As the rain fell on Friday evening, our hopes of a dry race slowly subsided.
Still, we kept our fingers crossed.
SATURDAY
On Saturday, I did my touristy duty and headed over to the nearest Tim Hortons for breakfast!
Truthfully, it felt just like fast food but given my limited fast food knowledge, it was decent!
Chris and I met up and walked over to T1. We saw many athletes wrapping up Up their entire bikes with trash bags to keep the water out! We just left our bikes on the racks.
We made the small trek afterward over to the lake where we would be swimming: a tapwater filled man-made lagoon with no current and perfect temperature.
We couldn't have been more excited. We met another athlete who had flown in from Sacramento and talked about predictions for race day, but it seemed like only the foreigners were wary of the rain: no one from Canada cared about a few drops!
We got back to the hotel in time for lunch and headed over to the Tommyfield Gastropub for poutine! I've always been a fan of cheese, but Cheese curds are a whole. 'nother. Level. They're like concentrated pieces of cheese that should be part of their own food group!
The raining didn't let up, so we went back to MEC to see if we could find full fingered gloves and anything that would help us with dealing with rain on race day. Chris and I each got a pair of gloves and headed back to pack our gear bags and get ready for the race.
Chris's pre-race day tradition is to have a very bland day filled with electrolytes and carbohydrates. His wife Cheryl was nice enough to make spaghetti and olive oil, and I picked up a rotisserie chicken from the grocery store next-door.
In an attempt to decompress, I Went back to my room and prepared my nutrition for the next day: Hawaiian sweet rolls with peanut butter and Nutella. I may have snuck one in as a post dinner snack. So good!
Transition was to open at 5:30 the next morning, so Chris and I arranged to meet around 545 to walk over to T1.
RACE DAY / SUNDAY
I got up at 3:30 the next morning and peeked out the window to see if it had rained the night prior. The streets were dry!!! I texted Chris and gushed about how I was going to do away with the fingered gloves and all the rain gear we had prepped!
At 6:45, we lined up by anticipated swim time - 25, 35, and 45 minutes. But by 7, all hell broke loose and EVERYONE STARTED AT THE SAME TIME. We all went into the water together and all subsequently were swum over.
As I mentioned earlier, I hadn't swum since my last half Ironman in December. I managed to make it to one DTT swim practice, but the ENTIRE practice was dedicated to swimming around buoys and I essentially swam 1000 yards that day. Nothing to "swim home" about.
We swam two loops and headed back into transition. The rain was somewhat steady still, but luckily the gear bag made a great makeshift cover. I pulled my cycling shoes on, my windbreaker, and my hot hands (life savers!!!) And rolled out with my bike.
The course was beautiful and flat. It was a steady downhill on the way out and a false flat on the way back. The rain lightened up and at the turnaround there was even a hint of sun! Chris passed me at mile 23, much to my confusion, but his swim proved to be challenging due to unforeseen circumstances.
The ride was surprisingly quick (and my average came out to 17.1mph!) - I dismounted and came back to my dry running shoes and socks, which I had bagged up and tied in preparation for the race.
The weather stayed dry and I started the 13.1 mile journey. I kept looking back to see if anyone was behind me, but didn't find out until after the race that this particular course had less than 1/3 the amount of athletes I was used to at other 70.3 Races.
Still, I finished with a little over an hour before the cutoff time, and got my fancy cowboy rodeo medal!
The Hutchison family met me at the finish line and we walked back to the hotel almost immediately after. I was so excited to shower. My cycling shoes had been soaked and so much of my stuff was wet because of the rain. Oh well! Race was over, Winnie finished.
We went back to Tommyfield - this time to have a celebratory meal!
And then... I slept.
MONDAY
The next day, we set off for the Calgary Zoo! Those who don't know me so well probably don't know that I ambitiously wanted to go to every zoo in America when I was a child (... In college). The Calgary Zoo was easily one of the best zoos I'd ever been to!
We were up close and personal with all of the animals, and I was very impressed! The only downfall was the lack of elephants.
Sigh. regardless - AMAZING!!
We got back to the hotels and finally addressed the matter of taking our bikes apart. We had dinner at the restaurant in the lobby and retired early. BANFF WAS COMING!!
TUESDAY
We met up early in the morning and headed out to Banff National Park, which was roughly two hours away from Seton (the city we were staying at).
We got to the visitor center (in a cute little town!) And drove to the Banff Gondolas, where we took a ride to the top of the mountain and hiked a little to get some better views.
We had lunch with an amazing view, and then made our way to Lake Louise. We got to the overflow parking lot only for them to tell us that ALL SHUTTLES WERE BOOKED FOR THE DAY. I almost cried.
Still, we took a shot at maybe finding a parking spot, and you know what? WE FOUND ONE!
We walked a few hundred feet and were met with the majestic LAKE LOUISE. She was gorgeous.
As we were headed back to the car, I heard my name and it turned out to be Michael! Michael is the AVP of Children's Dev at CHLA and one of my favorite people in this world. I knew he was going to be at Jasper, but how great was it that we happened to be at the right place, at the right time - IN CANADA of all places!
Afterward, we went to Johnston Canyon for an easy hike to the lower falls.
Lots of people but still really pretty.
We had dinner in the small town in Banff (at The Maple Leaf!) And the kids (humor me) took a nap on the long ride home.
Wednesday was my last day and the Hutchinsons were nice enough to drop me off at the airport. Such a great trip! Can't wait for the next adventure :)